Anki Overdrive
Play ahead of the curve.
Anki OVERDRIVE is the world's most intelligent battle racing game. Welcome to the future of gaming. Every supercar is a robot driven by high-performance artificial intelligence (AI) and equipped with a deadly strategy. The supercars automatically learn whatever track you build and are always improving their game. Players have unlimited tactical options at their disposal, no matter whether they're battling AI opponents or friends. Continuous software updates ensure the gameplay is always fresh.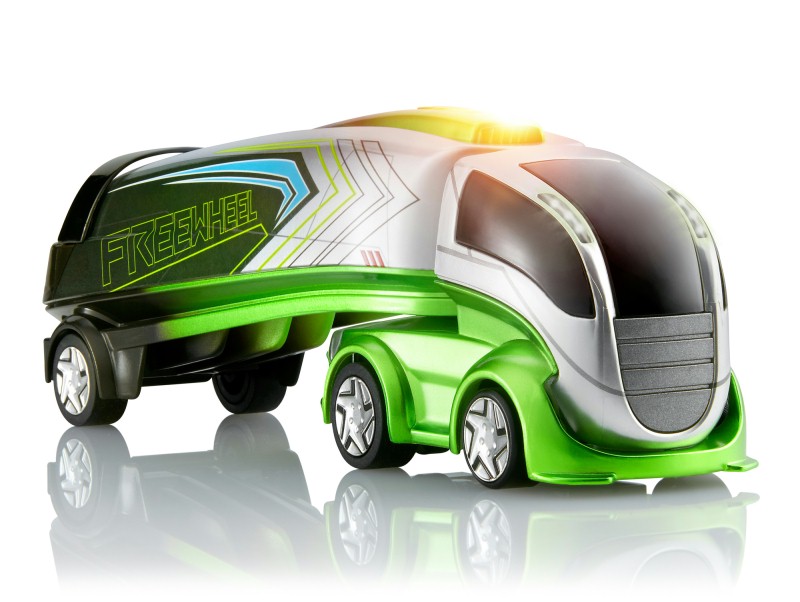 Getting started
Unpack the kit and build a track: it's that easy. The Anki OVERDRIVE app automatically takes care of the rest – from setting up the wireless connection to explaining the gameplay – so players can start battling straight away. The supercars automatically connect with the mobile device.
The supercar creators have thought of everything, including magnetic elements that make it easy to quickly assemble a track. Up to eight different tracks can be built in seconds. And the wireless technology and durable materials mean tracks can be set up just about anywhere.
Awesome technology
The supercars are not just cars. They're robots, programmed entirely for battle. They're controlled using mobile devices and players can choose from a wide range of weapons – from plasma cannons to flame throwers. The heart-stopping gameplay is made possible by state-of-the-art technologies.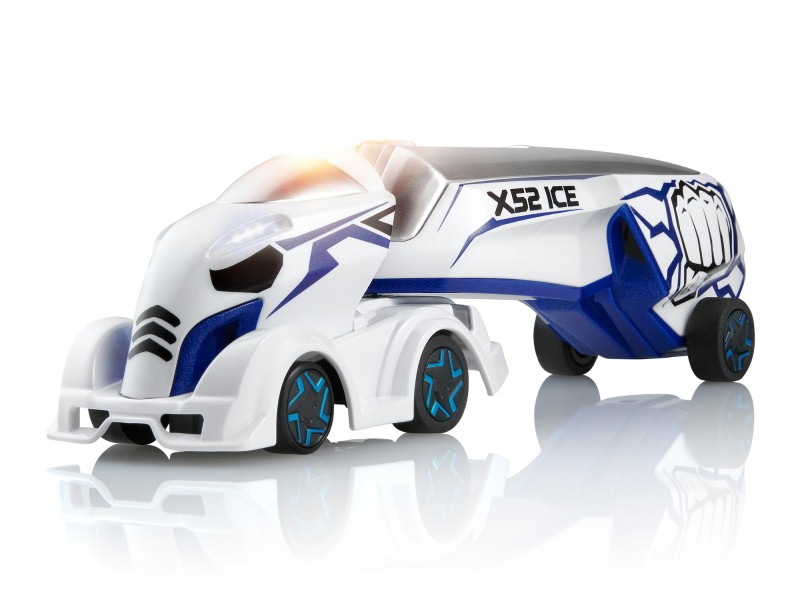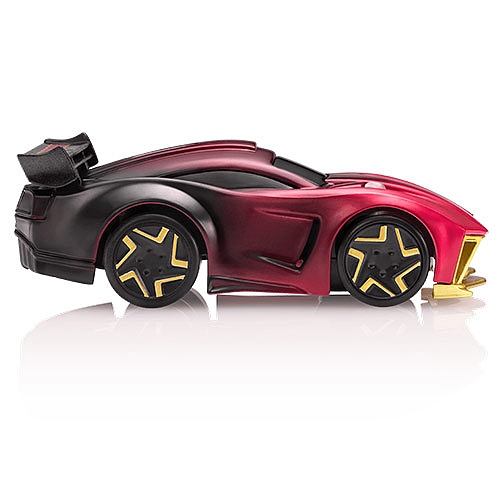 Think fast
Go into battle against friends or artificially intelligent opponents. Over 25 different AI characters know the player's every move and make split-second tactical decisions based on their environment and objectives. The more a player competes, the more upgrades and special items they will gain and the better they will be able to fight back. When it comes to the crunch, the player with the best tactics will prevail.