Welcome to Alcatel Lucent
IT PACKING AND CHARGING SOLUTIONS
atesum AG stands for expertise and quality, specialising in portable transport container, cart and suitcase solutions for notebooks and netbooks.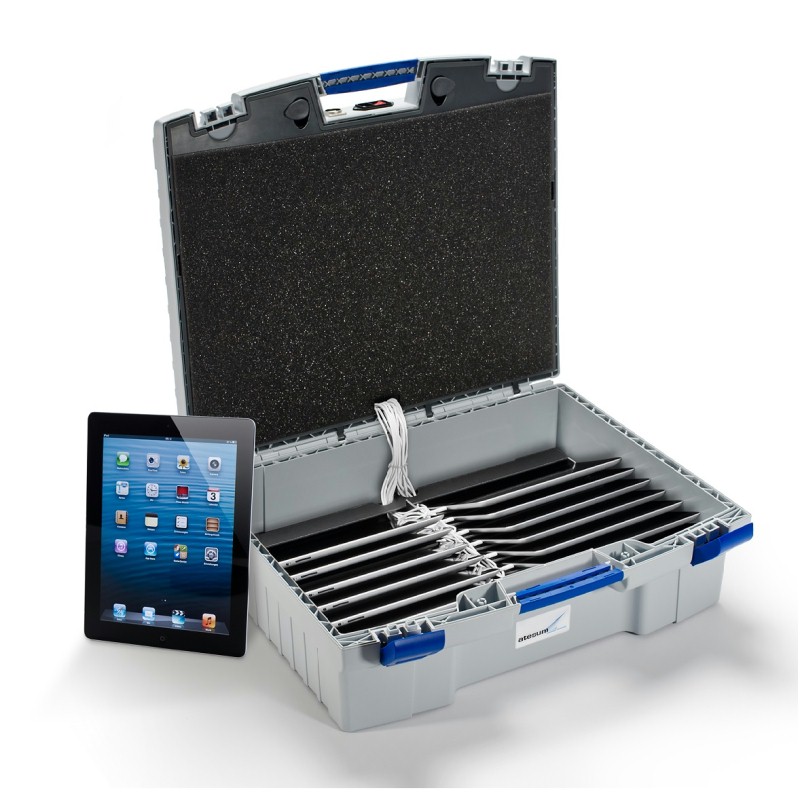 IT transport containers, notebook carts and the iPad Single Case
atesum AG develops and produces mobile solutions for the public sector and for the industry, in particular for schools and other institutions of further education.
Headquartered in Hombrechtikon, Switzerland, the company employs a staff of 10. atesum AG emerged in June 2005 as a spin-off of PRM Tec AG. Starting in 2004, PRM Tec AG had successfully revolutionised the school education market with its notebook carts and automatic docking systems.