Welcome to Check Point Software Technologies Ltd.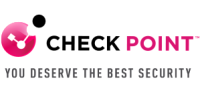 Your partner for protection against the most sophisticated cyber attacks – with an unmatched catch rate!

Founded in 1993, Check Point Software Technologies Ltd. is now the world leading internet security firm. At its headquarters in Tel Aviv the company develops complete security solutions for networks, data and endpoints that deliver comprehensive protection against threats. The mission is to reduce security complexity for customers, thus lowering their overall operating costs. Check Point Alps (Switzerland and Austria) with offices in Zurich and Vienna has over 30 staff.
More than 100,000 organisations rely on Check Point protection.
Protecting personal and confidential data will become increasingly important going forward. Companies are facing new challenges, including: Cybercrime, the Internet of Things and the new General Data Protection Regulation (GDPR). As an addition to our portfolio, Check Point's reliable and innovative security products are now available to our customers to solve the problems they face.
Your benefits at a glance:
Extensive experience and the world's largest network of pure-play cybersecurity providers
Market-leading security solutions to protect against cyber attacks
Highly sophisticated attacks blocked before they happen thanks to an unmatched catch rate
The first consolidated security architecture designed for network, mobile and cloud protection
A single console for superior threat detection, efficient operation and uncomplicated management
More information can be found on the Check Point website www.checkpoint.com and in the ALSO Shop:
The page displays a selection of Check Point products. In order to display the entire product range, you can perform a new product search using the search function.
With a new, dedicated ALSO Check Point team here in Emmen and our specialised ALSO training sessions, we are in a position to support our customers with broad IT security expertise while successfully implementing their projects.
As a Pearson Vue Test Centre, we provide you with the opportunity to complete the training or to take the test at our location at another time of your choosing.
Current training sessions:
Check Point Trainings
The expert ALSO consulting team will gladly advise you on technological and administrative issues. Don't hesitate to start taking advantage of our know-how:
ALSO Switzerland - Check Point Team
+41 41 266 29 62
checkpoint-ch@also.com