Welcome to easescreen
Boundless possible applications The modular design of easescreen allows flexible use in a great variety of applications and sectors.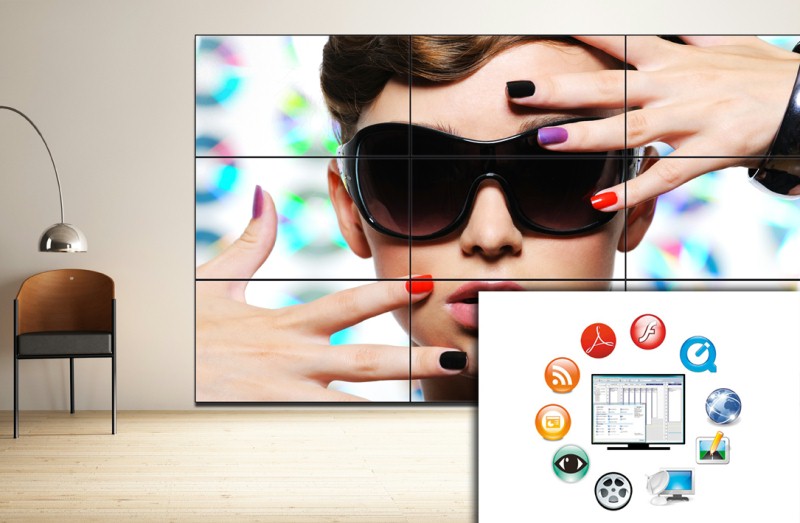 The technical leap ahead is what sets it apart from competitors
Attention is paid entirely to your individual requirements and needs. By using easescreen a professional digital signage product line is developed for you, which supports all types of display devices, networking technologies and media formats. Your project benefits from long-standing experience gained over many years and thousands of successful applications. Easescreen opens up new possibilities and pays for itself every day:
High level of attention thanks to its up-to-date & interactive quality
High resolution, smooth display of your information
Updating and control in real time
Worldwide networking
Inexpensive to run
Integration of existing systems
By digital signage and the user-friendly software of easescreen, you can present your information around the world at as many locations as you like, while enjoying the decisive advantages over conventional media.