Welcome to LANCOM
LANCOM Systems. Secure. Networked.

When the opportunity presented itself in 2002, Ralf Koenzen did not hesitate for long. Together with a colleague he founded the company now known as LANCOM Systems GmbH following a management buyout from the former ELSA AG. With an initial team of ten, the young enterprise continued to sell the products and brands of the former ELSA division "Communication Systems" (professional data communication) from its headquarters in Würselen. Since then LANCOM Systems has been a success story.
Within just a few years LANCOM Systems has grown into the largest German manufacturer of network solutions for corporate clients and the public sector. Besides "Made in Germany", LANCOM's success is primarily based on the factors of security, reliability and sustainability.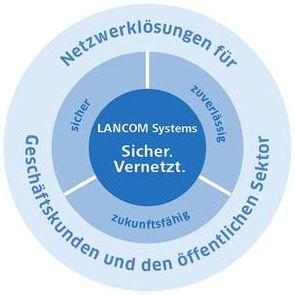 Are you looking for a network partner:
who can provide your customers with the best WLAN,
who networks sites securely, reliably and sustainably,
who guarantees the absence of "backdoors",
who secures a unique protection of investments for existing network infrastructure,
who can cover all individual requirements by its service and support,
and who will assist you with the LANvantage partner programme in marketing, distribution and support?
In that case LANCOM is the right partner for you!
Network solutions for corporate clients and the public sector
As a German network manufacturer, LANCOM Systems specialises in secure, reliable and sustainable infrastructure solutions for corporate clients and the public sector. Trust is at the heart of our corporate philosophy.
LANCOM solutions for wireless networks (wireless LAN) and site networking (VPN routers and gateways) are developed and manufactured in Germany according to the highest data protection standards. They make use of an operating system (LCOS) that was developed entirely in-house, and which originated in a high-security environment and is ideally protected against manipulation. The absence of "backdoors" is an important security feature of the products. LANCOM products offer "Made in Germany" quality. They have been operating reliably in the customer networks for many years. The product lines are characterised by long life cycles and universal management. Free security updates and functional updates protect our customers' investments in the long term and secure important competitive advantages for them. We provide technical support and services directly via LANCOM's own support centre.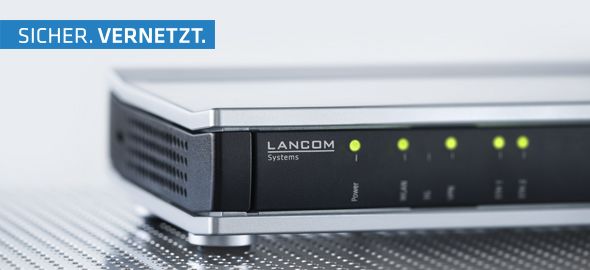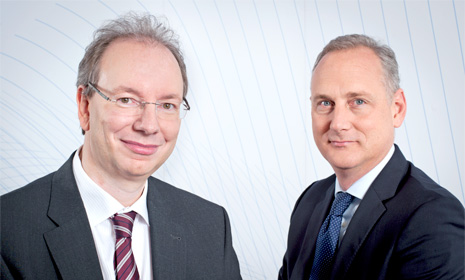 Facts & Figures
The company is headed by the founding partner Ralf Koenzen and the managing partner Stefan Herrlich. Today more than 250 staff contribute to the company's success at its headquarters in Würselen near Aachen, in Munich and at other locations in Europe. LANCOM
Distribution is exclusively done indirectly through more than 6,000 partners in Germany, Europe and increasingly also worldwide, with the partners helping to expand the service network. Customers include small and medium-sized enterprises, government agencies, institutions and large companies from Germany, Europe and increasingly from countries outside Europe.