Combi connectivity solutions from Lindy
Products and solutions for today's constantly evolving digital world.

Lindy is a global leader in technology provision and a constant partner for the AV and IT industry. The pioneering connectivity solutions are used to connect, distribute and transform analogue and digital signals in diverse ways, or to push the boundaries of maximum transmission distances. Lindy solutions are used globally and are now an integral part of today's increasingly networked and digital world. The company's core competence is based on a combination of decades of experience and applied technologies to support customers with efficient and high-performance products and solutions which have reliably proven their worth under the most adverse usage conditions. Lindy firmly believes in CONNECTION PERFECTION.
Lindy-Elektronik GmbH, based in Mannheim since 1932, works hand-in-hand with customers from various industries in close to 90 countries with 15 sales and service subsidiaries.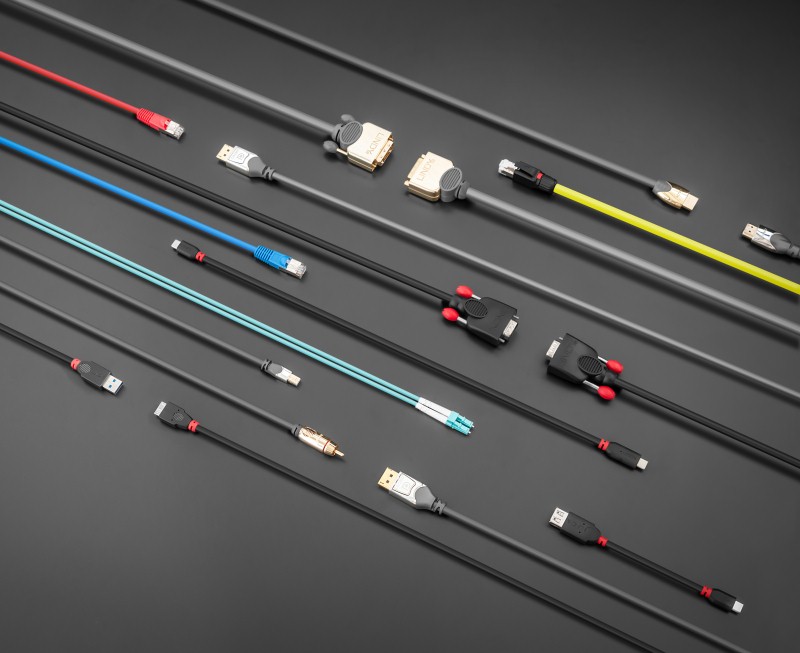 Connection technologies
Transmitting maximum-bandwidth signals across extremely long distances has always been one of Lindy's greatest strengths. The extensive range of cables and adapters not only covers standard lengths up to the specified maximum distances; Lindy also has the technological knowledge to push the boundaries of the defined maximum transmission ranges with super-long-distance class cables.
Regardless of the cable quality standards, which far exceed market requirements, even every sophisticated cable technology has its physical limits if digital AV signals with high data rates are to be transmitted across distances greater than 20 m without any quality losses. These transmission distances can be doubled or tripled with Lindy repeaters. For connections that have virtually no spatial restrictions, Lindy uses the supreme discipline of extender and fibre optic technologies for transmission over several hundred metres and several kilometres, as well as almost unlimited IP transmission.
USB technologies
USB 3.1 SuperSpeed+ signals the start of a new era for the market. The new standard is already supported by all the well-known operating systems. Why? Because the major improvements include faster data transmission, higher currents and downward compatibility. This and the type C plug which can be plugged in in both directions will make this technology an indispensable interface on the market that meets modern requirements and challenges in both private and professional areas of use.
Every USB application is different and therefore has different data transmission requirements too. Lindy's wide range of USB extender technologies enables efficient USB signal expansion and distribution. Correctly selecting and combining the individual elements enables transmission of USB signals across maximum distances from source devices to target devices according to requirements. In applications in the industrial environment, the reliability of extenders – due to metal housings that protect against interfering radiation, for example – takes top priority.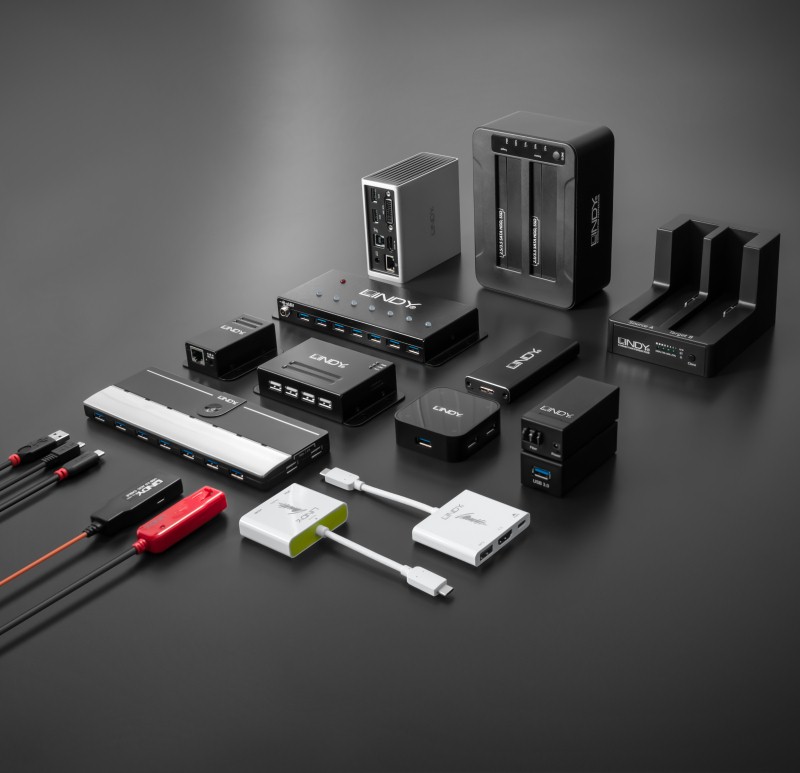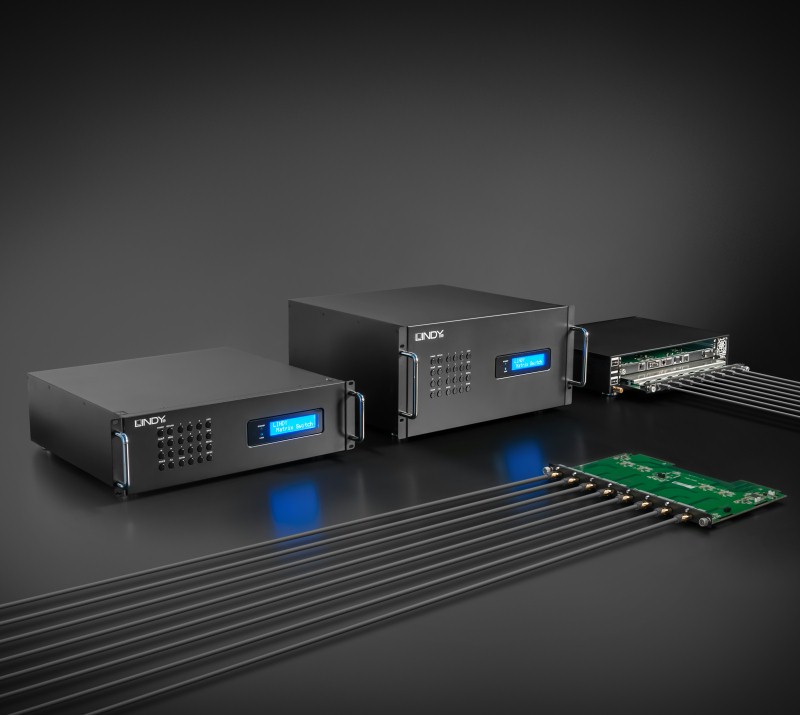 AV technologies
The matrix switch solutions are modular control centres that enable the switching, distribution, extension and transformation of digital AV signals. They allow for efficient signal management and, due to their modular design, fully flexible installation that can be adapted at any time as well as safe operation in large environments. They are designed for complex applications which require simultaneous control, conversion and distribution of AV data streams.
As they are fast and reliable, these modular solutions can output maximum-bandwidth AV data solutions across large distances from a very wide range of input sources and video formats – in an extremely wide range of outputs too. In line with its philosophy, Lindy has also consistently thought these solutions through to the end for every application variant in conjunction with the rest of the product range, and it even offers coordinated and fully functional solutions from a single source too.