Welcome to QNAP
User-friendly, extensive home entertainment. Optimisation of the corporate IT infrastructure by simplicity and efficiency.

QNAP Systems, Inc. is one of the world's leading manufacturers of high-performance NAS systems, NVR video monitoring solutions and digital signage products. Founded in 2004 and headquartered in Taipeh/Taiwan, QNAP has become established in the international market as a provider of comprehensive network solutions. Both in the corporate sector and also for private users.
Solutions by QNAP
Since its establishment in 2004, QHAP has excelled in hardware design and software development. It has presented a range of remarkable technologies to the market, thus setting new standards among the competitors. Both start-ups and growing companies need a solid IT infrastructure which gives them the right tools, hardware components and the potential for continuous further development. An important factor is to have sufficient storage options.
QNAP provides a complete range of the most modern network-attached storage devices, which not only meet the storage requirements but also offer many services and functions which significantly increase the productivity of your company.
Virtualisation Station – virtualisation directly on the NAS
Surveillance Station – professional network-monitoring system
Q'center – monitor and control your NAS from any location.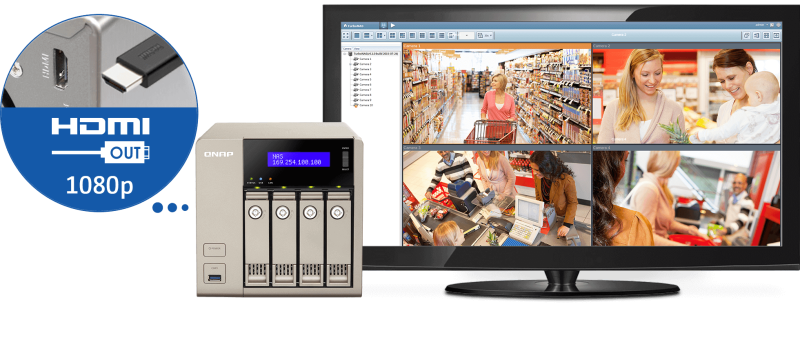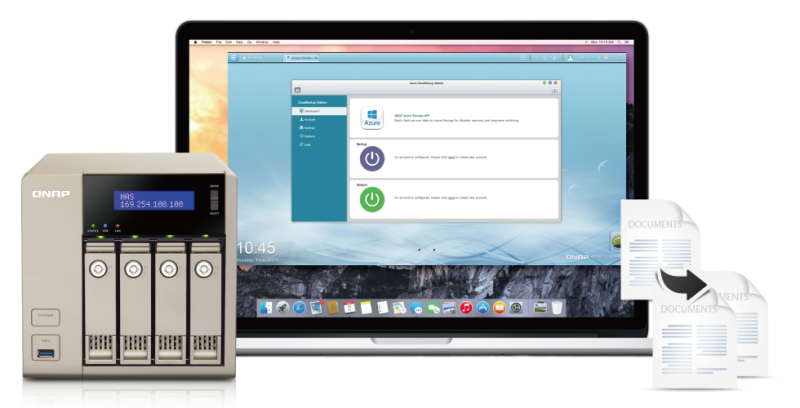 Benefits of QNAP:
Simple to use
Stable operation
Professional storage management
Options for multimedia applications
Scalable storage systems and total reliability