Welcome to Schneider Electric
Schneider Electric helps you to get more from the energy you use.
As a globally operating specialist in the fields of energy management and automation, with branches in more than 100 countries, Schneider Electric provides integrated solutions for energy and infrastructure. Services required for reliable energy supply are also offered. The most important product areas of Schneider Electric are: uninterrupted power supplies (UPS), precision cooling devices, rack systems, security and surveillance software for physical infrastructure, design software and management software. This also includes InfraStruxure, a total solution architecture for power, cooling and systems management.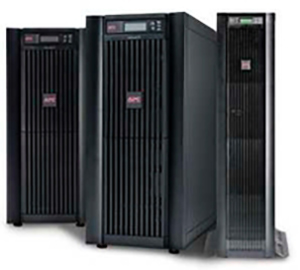 Schneider Electric ensures a safe, reliable supply of electrical power, and helps you control your operating costs.
The products and services in the energy and infrastructure market cover the following areas:
Uninterrupted power supplies (UPS)
Surge protection
Racks and accessories
Cooling systems
Management solutions
Power distribution units (PDU)
Servicing and maintenance