Technogroup IT-Service AG
keep IT running…
Technogroup is one of the leading IT services providers and has its headquarters in Rothrist and 2 further subsidiaries in Echandens and Baden. The head office in the German Rhine-Main region as well as 29 further service support points in Germany and four in Austria guarantee service throughout Germany, Austria and Switzerland and top availability. With high service competence, Technogroup has provided qualified hardware and software support on all common system platforms for more than 25 years. Thus, renowned OEM customers from industry, bancassurance and public administration have repeatedly decided in favour of Technogroup.
IT servicing – your advantage is our daily business
When every minute counts, customers can count on a Technogroup service contract for their systems. The service which is specially designed for critical company systems offers integrated support for almost all manufacturers and the corresponding operating systems. The scope of the services provided can be compiled individually in accordance with the degree of availability. A Technogroup service contract protects against unplanned extra costs for repairs, support and maintenance which exceed the budget and can endanger the financing of safety-relevant projects. From hardware maintenance and repairs via telephone support up to system monitoring, Technogroup offers everything needed for a trouble-free data centre. Thus, all systems are excellently secured.
IBM/ Lenovo, HP, Dell, Fujitsu, EMC, NetApp, Synology, Supermicro, Cisco, Huawei, Apple, Sun/ Oracle, you can find the entire service portfolio here.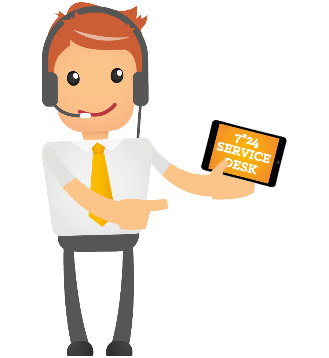 Support packs - predefined services with a clear description of performance
Via the distribution channel, Technogroup offers support packages with prepared on-site services for hardware systems from selected manufacturers including QNAP, Synology, Supermicro, IBM and others. The predefined support packages are available with common SLAs and reaction times. Depending on requirements, durations from 24 to 60 months can be selected. The systems and the hard disks and components belonging to them are covered by Technogroup Services, meaning that the customer has a single point of contact in case service is needed.
Shared services – focus on the customer
Shared services means sharing IT processes with the customer on a partnership basis. Permanent contact with the customer and the optimisation of existing processes are in the foreground here. The offer ranges from out-tasking to the specific outsourcing of complete processes of IT areas up to the operation of the entire IT landscape as a managed operations service. Technogroup offers optimum availability of hardware and software components, monitors all components and augments the services with administrative work.